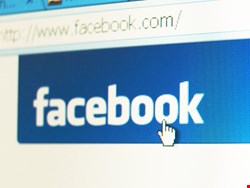 MIT Technology Review has reported that Facebook has established a team of experts to develop applications based on 'deep learning.' Deep learning is an alternative term for a form of machine learning based on neural networks, described by Ronan Collobert in 2011 as " a stack of matrix-vector multiplications, interleaved with some non-linearities."
The results can be impressive and deep learning is already used by other tech giants. Google, says MIT, "last year created software that taught itself to recognize cats and other objects by reviewing stills from YouTube videos. The underlying deep learning technology was later used to slash the error rate of Google's voice recognition services."
And Microsoft "used deep learning to build a system that translates speech from English to Mandarin Chinese in real time."
AlchemyAPI's founder and CEO Elliot Turner commented, "In tasks like vision or speech, we're seeing 30 percent-plus improvements with deep learning." The newer technique also allows much faster progress in training a new piece of software, he said. His company's customers use the technology "to perform large-scale social media monitoring, target advertisements more effectively, track influencers and sentiment within the media, automate content aggregation and recommendation, make more accurate stock trading decisions, enhance business and government intelligence systems, and create smarter applications and services."
Facebook's research is still secret, but MIT says Facebook's CTO Mike Schroepfer "will say that one obvious place to use deep learning is to improve the news feed, the personalized list of recent updates he calls Facebook's 'killer app.'"
The problem is that Facebook is in danger of being overwhelmed by its own success. Schroepfer says Facebook needs to get better at picking the best updates due to the growing volume of data its users generate and changes in how people use the social network.
But others see the hand of targeted advertising behind deep learning. "Ultimately, the goal of the project is to predict your actions online, show you content that is more relevant to your interests and target advertisements more accurately," suggests Madison Rupert of End the Lie. In short, deep learning will allow Facebook to make more accurate assumptions about its users.