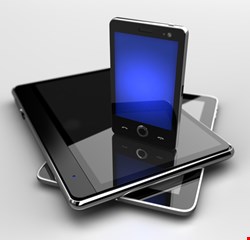 The online survey of 500 business and IT professionals from various industries found that 70% of IT staff believed that security considerations are the greatest risk involved in supporting mobility.
The respondents identified a number of security risks from mobile devices: downloading unauthorized apps (48%), lost or stolen devices (42%), mobile-specific viruses and malware (41%), open Wi-Fi networks (41%), USB flash drives (40%), and personal use of business devices (40%).
The survey found that tablets are the top mobile device choice for purchase in the next year. Currently, smartphones are used at more organizations than standard cell phones; 84% of respondents use their smartphones for light work, such as email or web browsing, while tablets are used for note taking, giving presentations, and as a communications device.
"Issues such as mobile device management and mobile security are really in the beginning stages", said Seth Robinson, CompTIA director of technology analysis.
"Mobile strategies also involve considerations such as mobile-optimized applications and the supporting infrastructure. Are you going to allow employees to bring their own mobile devices into the workplace? Which devices will you support? Organizations will have to strike a balance between business objectives and security objectives, which may not always be in synch", he added.