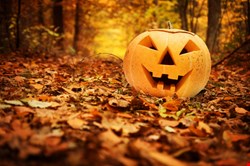 The top 10 IT security threats seen during September, says GFI, included a fraudulent online storefront promising cheap HP Touchpads; poisoned search engine results targeting users searching on Yahoo and Bing; and spam promising a US green card to would-be immigrants.
According to Chris Boyd (aka Paperghost), a senior threat researcher with the security firm, over the last month, cybercriminals and scammers once again demonstrated their ability to quickly respond to high-profile events and exploit net users' online search behavior.
"As convincing as some of these threats appear, in many cases users can avoid falling victim by simply typing web addresses into their browsers themselves to ensure they were visiting official websites, instead of relying solely on search engine results or links found on social networks. At official websites, users can verify the veracity of claims and special offers, and download software directly from a legitimate source", he said.
As an example, GFI's analysis notes that HP Touchpads were in high demand last month as retailers slashed prices in order to reduce inventories of the discontinued and unsupported tablet computer.
Scammers, says the firm, attempted to capitalize on this demand by preying upon those searching for online sales. Users were lured to sites mimicking popular online technology retailers who boasted having limited supplies available. As they checked out, users were asked to complete a quick online survey, which they did in hopes of obtaining an inexpensive Touchpad.
GFI notes that surveys of this kind are generally used to obtain personal information and email addresses that will expose users to future spam and other online threats.
Also during the month, the Yahoo and Bing search engines were targeted by scams in which users trying to download Firefox, Skype, Adobe or other popular software products were met with links that sent them to malware-laden websites.
On the Halloween scams and malware front, GFI says that users need to be on their guard against Halloween themed scams – including spam, email attachments and video links on social networking sites like Facebook and Twitter – even though many of these links appear to have been sent by friends and followers.
Delving into the threat list itself, it appears that trojans still dominated the month. The Sality virus (Virus.Win32.Salilty) is on the list, along with the Conficker (worm.win32.downad) worm, which is more than two years old.