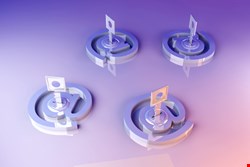 Postini, which is best known for its spam filtering capability, is being consolidated into Apps but, Google says, the functionalities and pricing will remain the same – starting at $12 per user per year. That's not stopping a rush by competitors looking to take the opportunity to poach business customers who may be nervous about the brand name going away.
Special offers are abounding, including a free six months of spam and firewall services on the part of Barracuda Networks, and Proofpoint has set up a special "End of Postini" page intimating, inaccurately, that Postini customers are being cut off.
"Request your free "Postini to Proofpoint Transition Guide" and take advantage of our free migration offer," the company is urging.
Twitter has been pressed into service as well, with @Barracuda noting "#Postini customer? What are you doing post Postini? @Barracuda cares about you." Meanwhile @Spambrella declares, " Google has announced it is to 'end of life' #Postini...we welcome all current users of this service. Get a Spambrella today :D." And @MicroEnterprises tweets, "We can help!"
Google previously announced the migration but now says that it will not renew contracts after November. For customers on the flagship product, Google Apps for Business will replace Postini's Google Message Security for spam and virus filtering and e-mail policy management.
Competitors may be on the right track in scenting an opportunity: Unfortunately the Postini product has never done well in the customer satisfaction department (scoring low marks in the latest Gartner survey), which is likely one of the reasons that Google is ramping up the Apps transition.
One e-mail marketer explained the issue in his much-tweeted blog, which echoes many more commentators' feelings on the subject. After some issues with the service, "Postini told me that it didn't care to make any changes, it had no desire to work with any e-mail senders, and that there was nothing for it to learn from e-mail senders," wrote Derek Harding. "In Postini's view, its filters were the best in the industry and customers upset enough to leave usually returned because Postini filters were so superior to the competition."
He noted that he was ready to "break out the champagne" when he heard that Postini was going away.
The restructuring may then be a boon for Google's profile in the e-mail security market. "This migration may relieve some of that dissatisfaction," Gartner analysts Peter Firstbrook and Matthew W. Cain wrote in a May brief. "Google Apps consistently upgrades its management console to reflect enterprise needs; Postini's console rarely saw improvements."