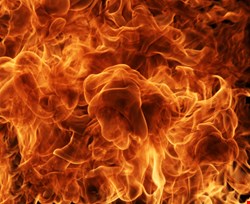 Part of its ongoing Project Hellfire campaign, the group said that this latest offensive is the "final form of protest this summer against the banks, politicians and for all the fallen hackers this year."
Team GhostShell said it has made the information available to other hacking groups, including its subsidiaries, MidasBank and OphiusLab.
According to the Imperva security blog, the information taken includes administrator logins, usernames and passwords, files and documents from a variety of content management systems and, most worrisome of all, a large amount of banking information, including credit histories and current standing information.
Imperva combed the data and found that the group targeted weak passwords with SQL injection, underscoring the necessity for requiring better password strength.
"One law firm implemented an interesting password system where the root password, 'law321' was pre-pended with your initials," Imperva pointed out. "So if your name is Mickey Mouse, your password is 'mmlaw321'. Worse, the law firm didn't require users to change the password. Jeenyus!"
Team GhostShell claims to have taken and leaked records from a collection of company types, some of them more believable than others. In a grammar-challenged statement, it said it has compromised "Wall Street, CIA Services, MIT, Consulting Firms, Political Advisors, Security Companies, Corporations, Weapon's Dealers, Laboratories, Internet Hosting Services, Academics, Banks, Police Departments, Aviation, The Navy, Stocks Exchange, Bonds Exchange, Markets, Emirates Organizations, Various Businesses, Hedge Funds, Estate Agencies, Public Affairs, Robotics [sic]."
Team GhostShell says it is connected to the hacking group Anonymous, and it promised more chaos going forward. "All aboard the Smoke & Flames Train," it wrote in the post. "Last stop, Hell. Two more projects are still scheduled for this fall and winter. It's only the beginning."
It also said that in conclusion to "this summer's hacking spree," it will offer access points to whoever wants them to a Chinese technology vendor's mainframe, an unspecified US stock exchange and the Department of Homeland Security. As if to protect itself from potential allegations of treason, it minimized the import of the latter: "The sensitive information isn't that great but it may be good for street cred."