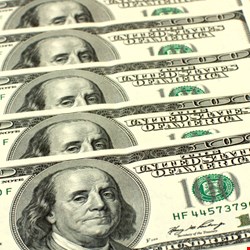 This figure, based on the $14bn cost of cybercrime in 2012, also considers the cost of lost IP and that the figure $14bn only takes disclosed losses into account.
"It's 2013 and the world isn't standing still while a bunch of men sit around and talk about it", the General said. "Washington DC doesn't have all the answers. Often the best thinking and initiating is done at conferences like [Hacker Halted] and in academia. We're fortunate as a nation that this does in fact go on".
General Ronald Burgess referenced the impact of the recent NSA and Snowden developments and admitted that there "are many questions about the role of the US government, the NSA, the FBI, the Department of Homeland Security and the Department of Defense".
The Department of Homeland Security, he argued, is the "logical choice to take on the job of coordinating how data is shared between government and the private sector." NSA, he said, should "not be in charge of this information sharing between government and industry."
The General declared protecting the nation from critical infrastructure as "one of the most important things our industry should focus on", and advised that attempted intrusions have increased 17 times in two years. "Cyber has moved to the top of the list as far as national security is concerned."
"Weaponized bits and bytes can destroy a company or country at the click of a mouse", he said. "Sharing of information is critical and industry and academia need to be involved. The private sector is the leader of technology and the engine of the economy. We need to make it easier for governments to share threat information, and easier for individuals to report instances of attack."
The General expressed a requirement for standards to be put "around critical national infrastructure", and the critical need to create a policy around the right to cyber self-defence. "The rules haven't been written yet", he concluded.
Lieutenant General Ronald L. Burgess, Jr. (Ret.)
During his distinguished 38-year career in the U.S. Army, and now, at Auburn University, Lieutenant General Ronald L. Burgess, Jr. (Ret.) serves as a driving force in the U.S. Intelligence Community by providing exceptional leadership and broad strategic vision that contributes to safeguarding U.S. national security interests. He has consistently guided outcomes that have strengthened our national and military intelligence capabilities and has been instrumental in transforming defense intelligence into a cooperative enterprise to better serve national policymakers, Combatant Commanders, and the warfighter in the field.