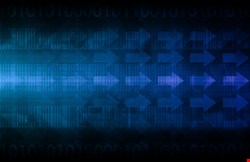 National Security Database, an initiative of the country's Information Sharing and Analysis Center (ISAC), has pledged to increase the number of reverse engineering professionals in the country to 100,000 by 2015, through training and awareness. Right now, there are less than 5,000 reverse engineering experts working in India – a microcosm of the worldwide infosec skills shortage.
"Today, reversing techniques are used for 'studying' viruses and malwares to help catch the criminals, create 'patches' to clean the viruses from computers and mobiles and also test closed systems and technologies for quality assurance and security vulnerabilities," explained said Rajshekar Murthy, director of the NSD. "Reverse engineering experts are immensely useful in the intelligence and defence sector for offensive research such as exploit development and embedded systems security. Companies can also hire reverse engineering experts to oversee security aspects during product design stage and protect their software from being copied or have security issues."
A first step is an NSD collaboration with various academic institutions across India, which has organized a seminar on reverse engineering in New Delhi, specifically focused on identifying and encouraging those seeking jobs in the IT and software development sector. The seminar is timed with the Ground Zero Summit (G0S) 2013, Asia's largest information security summit. It's scheduled to take place November 7–10.
The seminar will focus on the growing need of reverse engineers in the country to counter cyber-attacks and piracy, as the IT industry seeks to chart a new course by fostering software product companies.
"Hacking has become a growing threat to Indian IT industry," said Murthy. "Some recent data theft cases by hackers has made India's $100 billion IT industry a primary target. The acute shortage of Reverse Engineering professionals will further hit the IT industry and the economic loss will grow exponentially due to piracy and insecure coding."
NSD has also developed intensive and in-depth reverse engineering boot-camps offered by ISAC-approved partners. The program helps engineers to understand different aspects of application security, learn anti-cracking techniques and to create secure code for internal use that cannot be easily hacked. Through these programs the engineers will also learn different approaches for reverse engineering and application to get a strong foundation in dealing with new malware, and to gain the expertise needed to analyze it.