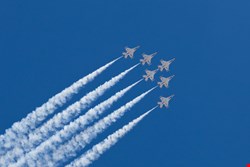 Under the five-year USAF contract, KSU researchers Scott DeLoach and Xinming Ou are studying the feasibility of building a computer network that defends itself by automatically changing its setup and configuration – the so-called moving target defense – according to a KSU news release.
The study will be the first to document whether the moving-target defense can be effective. If it proves feasible, researchers will determine if the benefits of creating a moving-target defense system outweigh the overhead and resources needed to build it, KSU related.
The Obama administration, which called for more research into moving target defense in its 'Trustworthy Cyberspace' report, is sponsoring a symposium on the topic in June.
The KSU researchers will develop a set of analytical models to determine the effectiveness of a moving-target defense system and will create a proof-of-concept system to conduct experiments.
Creating a moving-target defense system would shift the power imbalance that currently resides with hackers – who need only find a single security hole to exploit – back to the network administrators, who would have a system that frequently removes whatever security privileges attackers may gain with a clean slate, the researchers explained.
"This is a game-changing idea in cybersecurity. People feel that we are currently losing against online attackers. In order to fundamentally change the cybersecurity landscape and reduce that high risk we need some big, fundamental changes to the way computers and networks are constructed and organized", said Ou.