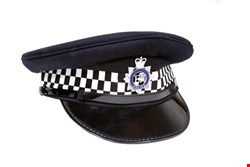 In the letter, Leppard claimed that UK forces are "not sitting idly by" when it comes to cybersecurity.
"Government has put new money into cyber and intellectual property security and the policing of organized crime, and the UK is doing as much if not more than most other countries to protect their citizens," he wrote.
Leppard is responding to a recent Home Affairs Select Committee report that concluded there is a veritable "black hole" in law enforcement where e-crime is concerned. The report made the suggestion that the police should perhaps give up the fight considering how ineffectual forces have been. But Leppard said, "My direct response to that and to your readers is that my force and all those across the country will do no such thing, especially now that we are starting to get our hands on the tools that are enabling us to properly engage with this new breed of criminals."
Leppard also highlighted the new cybercrime centers that the UK is pumping money into. "In the autumn there will be a new National Crime Agency and within it will be a National Cyber Crime Unit and a dedicated Economic Crime Command both of which are already forging partnerships in conjunction with industry," he said.
"This will be well supported by the City of London Police, the National Policing Lead for fraud and other agencies that are already working together within the new Economic Crime Command of the National Crime Agency to target organized crime gangs."
Some industry watchers warn that despite Leppard's sincerity, the reality may be very different. "Adrian Leppard may have the best of intentions and seriously believe that enough is being done to beat cybercriminals, but the evidence would suggest otherwise," said Ross Brewer, vice president and managing director for international markets at LogRhythm, in an emailed comment. "Sadly, this letter shows the UK's public bodies to be incredibly naive when it comes to the extent of the cybercrime problem – also evidenced by the Home Office's recent report, which claimed crime against British businesses had fallen, but failed to include cybercrime in its statistics. Time and time again we are seeing the government and our criminal investigators failing to take online crime seriously and this urgently needs to change."

That said, Brewer did note that responsibility does not solely fall at the feet of public bodies. "After all, it isn't the police's fault if I leave my property in a public space and it gets stolen – at the end of the day, the onus is on me to look after my own property," he said. "Organizations need to wake-up and start taking care of their own defenses. Far too many businesses are still operating reactively and, as cyberattacks become increasingly sophisticated, this is wholly ineffective. Instead, organizations need to be constantly and consistently monitoring their networks so they can spot and combat attacks as soon as they occur."