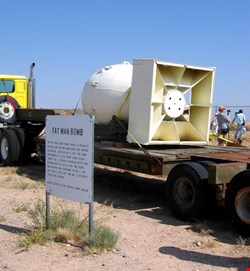 The participants in the Eventide cyber exercise were subjected to a "virtual maelstrom of bad news and worse events, as the simulation spewed sensitive data and cracked network security", explained the lab in a release.
Participants, who include representatives from the FBI, the Department of Energy, the Cyber Forensics Laboratory, and the National Nuclear Security Administration, were challenged to assess what was happening and how to respond to the various scenarios that played out during the exercise.
"Cyber threats target our information and data, and our productivity through vulnerabilities in our IT infrastructure. They pose great risks to our organization's security and the nation's competitiveness", Tom Harper, the lab's chief information officer (CIO), observed.
Describing the results of the exercise, Harper said: "We've had a trial by fire and it's toughened our teams. Now we can strengthen and optimize our joint defenses to ensure we're a national resource ready to develop responses and templates to assist government and industry."
Harper characterized the driving factors of the exercise: "The CIO community understands through recent events that cyber threats continue to increase. And a positive feature for us is our ability to surge resources across the complex to make our response faster, bolder, and more robust."
The participants are developing recommendations for cybersecurity resources based on the exercise, which they will submit to the new interagency Joint Cyber Coordination Center, the lab explained.