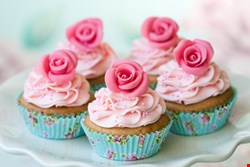 According to newswire reports, unknown hackers closely associated with MI6 managed to insert a PDF file containing tasty cupcake recipes into Inspire, a Jihadist magazine that has features such as "Make a Bomb in the Kitchen of Your Mom."
Unconfirmed reports suggest that Inspire's publishers tried to unpick the MI6-driven hack, resulting in the data files turning into unintelligible code.
This means, Infosecurity notes, that when supporters of al Qaeda tried to download the latest issue of Inspire, not only were they unable to learn the latest subversive secrets, but they were also prevented from access to the latest tasty cupcake recipes.
According to the Associated Press, this is the first time that the UK secret service has sabotaged the English-language magazine that is linked to US-born Yemeni cleric Anwar al-Awlaki, an extremist accused in several recent terror plots.
"We're increasingly using cybertools as part of our work," a British government official who spoke to the AP newswire on condition of anonymity, that the Inspire magazine had been successfully attacked.
The newswire claims that the hackers were "working for Britain's eavesdropping agency, GCHQ, which has boosted its resources in the past several years."
"Christopher Painter, the US State Department co-ordinator for cyber issues, said at a cybersecurity conference in London that one of the biggest problems was identifying hackers – whether they [are] from foreign governments trying to steal secrets or lone hackers", says the newswire.
"But choosing to hack into al Qaeda-affiliated websites or other systems is also risky business for intelligence agencies. Infiltrating a site can often expose sources and methods, a second British official said, also speaking on condition of anonymity to discuss cybersecurity matters", the newswire adds.
Anwar al-Awlaki is reportedly a regular contributor to Inspire, offering advice on everything from spiritual questions to recruiting.
The AP newswire, meanwhile, quotes a spokesperson for the Quilliam Foundation, a London-based anti-extremist organisation, as saying that, whilst a recipe for cupcakes is better than a recipe for bombs, it would been more productive if they had put up counter-arguments to al Qaeda.
"They could have also attacked Awlaki himself. It should be about discrediting these individuals", said the spokesperson.