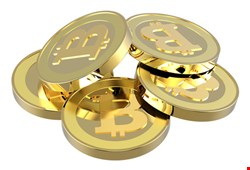 By way of Facebook and Twitter, the company notified its users of the issue: "We are experiencing some downtime at the moment and are investigating the source," read one Facebook update. "Will update once the issue is clarified or resolved. Apologies for the temporary inconvenience."
The temporary slid into being concerning a bit later on, when it updated its status message: "This again appears to be another strong DDos attack. We are working hard to overcome it and will update when possible. It's currently 2am in Japan so please forgive us if our Facebook/Twitter updates are not as quick, though the team is certainly not taking any breaks. We're very much looking forward to implementing a much stronger solution very soon and will make an announcement to that effect once it's in place."
About five hours later, Bitcoin users noted that trading appeared to have resumed, although Mt. Gox itself has not confirmed that on social media as of this writing.

Earlier in the month the service, which claims to control about 80% of the Bitcoin trading market, shut down the exchange entirely for 12 hours for what it called a "cool down" period after a sustained DDoS attack.

"This decision was made based on two major factors," the company said in a statement. For one, it needed to catch up with what it called a "trade engine lag," spinning the event in a positive light: "We have seen an astonishing growth in both volume and number of people joining Mt.Gox and trading on our platform. While we were ready and expected to see the number of new customers and trade rising, we did not anticipate such AMAZING growth that has been partially translated in visible and unbearable trade engine lag. To fix this issue, we decided to make some major changes in our hardware infrastructure."
After those changes, it said that it is capable of handling 50 times more trades than before.
But the other reason is ongoing, sustained, and what it sees as inevitable DDoS attacks. "We have seen our fair share of DDoS attack in the past, but the sheer volume of the DDoS we received in the past couple of days was rather important with a peak at 80Gbps," the company said on April 12. "Despite our service provider's best effort, we had a lot of difficulties to handle both our user growth and the DDoS."
That decision led up from a massive DDoS attack in the first few days of April that translated to unacceptable levels of trading lag, 502 errors and, at one point, users who were not able to log into their accounts.
In other words, this is an ongoing issue for the platform.
It's also one that has real monetary ramifications. Bitcoin, the virtual currency employed for various web-related transactions, has been enjoying an epic valuation, reaching an all-time high of $142 per BTC in late March. That translates into $1 billion in BTC circulation. Today, Bitcoin was trading at $128.17 at the time of writing.