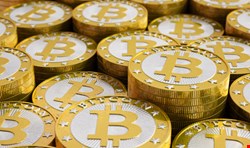 The two most likely motives behind the attacks are either to undermine the philosophy of cryptocurrencies, or to manipulate prices in order to make a subsequent profit. The former motive implies an attack by sources not normally classified as 'criminals', while the latter implies an attack by organized crime. One thing is certain – Bitcoins have 'enemies' in both camps.
Russia has banned Bitcoins; Germany has recognized Bitcoins as an official currency; while China has said its citizens can use them at their own risk. Traditional banks are watching with interest, since Bitcoins don't require traditional banks. Indeed, Max Keiser (who has broadcast financial matters on RT, Al Jazeera, Iran's Press TV and the BBC), has publicly accused JPMorgan of being behind the attacks. "JPM was never going to 'like' BTC. They tried and failed to file virt. currency patent 170 X's. Now they are attacking exchanges with DDoS," he tweeted yesterday.
The attack itself is relatively simple, and involves thousands of false transactions. Although there is little chance that any money would actually be lost, reconciling these false transactions is problematic – to such an extent that several Bitcoin exchanges temporarily ceased trading. First, reports Reuters, "Mt. Gox, based in Tokyo and the best-known digital marketplace operator, said a halt on withdrawals would continue indefinitely." On Tuesday, "Slovenia-based Bitstamp became the second major bitcoin exchange to halt customer withdrawals in the past several days, citing "inconsistent results" and blaming a denial-of-service attack." A Bulgaria-based exchange also had to halt withdrawals. It is these closures that have led to the turbulence in the value of Bitcoins over the last week.
Ashley Stephenson, CEO of Corero Network Security, believes "it is another example of how we rush forward implementing a new internet-based technology, in this case digital currency, without investing enough time in the DDoS related cybersecurity aspects of the service." While this attack was against the Bitcoin market, a successful DDoS against the stock markets would have a more serious effect.
"Cyber-manipulation of financial markets via DDoS, as seen in this scenario," he argues, "will almost always have a detrimental impact on economic stability. If we let our minds wander to what these type of attacks could do to the US stock exchanges, or any global financial market for that matter, we would be looking at a more serious problem. Whether it is phantom transactions, biased High Frequency Trading, or a range of other exploits we are faced with the unavoidable prospect of cyber-manipulation of the market and criminal profit by using DDoS like techniques to gain an unfair advantage for the trades being made."