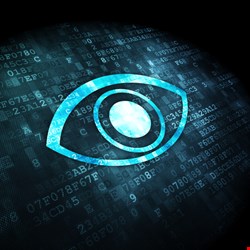 However, it's intra-company data sharing rather than government surveillance that has surfers the most concerned. And that, in turn, has serious negative consequences for commerce.
The latest edition of the annual TRUSTe Consumer Confidence Index shows that despite media headlines about government surveillance programs such as NSA's PRISM, there are three times as many British internet users concerned about companies sharing their personal information with other companies (60%) than governments' monitoring activity (20%).
When those more concerned about their privacy online were asked what had contributed most to this feeling, 60% said companies sharing their personal information with other companies, while 54% were concerned about companies tracking their online behavior to target them with ads and content. In comparison, only 20% listed media coverage of government surveillance programs as a reason for their increased concern.
"After a barrage of media headlines about government surveillance programmes such as NSA's PRISM, it is perhaps unsurprising that consumer online trust has fallen to its lowest point," said Ken Parnham, European managing director at TRUSTe, in announcing the research. "[But] it is a wake-up call for businesses that commercial data collection and sharing, rather than government activity, is the main driver of increased online privacy concerns."
In general, online trust has plummeted – the research found that consumer online privacy concerns remain extremely high, with 89% of British internet users worrying to some extent about their privacy online in general when using the internet, compared with 88% in January 2013. And about one-third (34%) said they were frequently or always concerned and 60% agreed they were more concerned than one year ago.
Only 55% of respondents in the survey said that they trust most companies with their personal information online. That's is down from 57% in 2013 and down significantly from just two years ago when 63% of British internet users trusted most companies. Further, a full 89% avoiding companies they do not believe protect their privacy.
The resulting business impact that is significant. Increased privacy concerns mean that 91% of consumers are less likely to click on online advertisements; and 78% avoid using smartphone apps that they believe do not protect their privacy. And, 64% are less likely to enable location tracking on their smartphone.
"Lack of trust can starve businesses of valuable data and sales, restricting the lifeblood of the digital economy as people are less likely to click on ads, use apps or enable location tracking on their smartphones," Parnham said. "These findings show that success is no longer just about innovation, companies need to take decisive action to address online privacy concerns to stay ahead of the competition, minimize risk and build online trust."