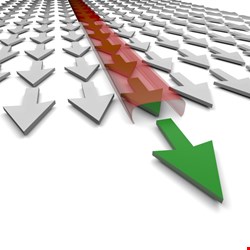 One VPN that has experienced 'phenomenal growth' in recent months is Hong Kong-based PureVPN. Over the weekend, however, some customers received an email purporting to come from the founder, Uzair Gadit: "I'm sorry to inform you that due to an incident we had to close your account permanently. We are no longer able to run an anonymization service due to legal issues we are facing."
It was a bit reminiscent of Ladar Levison's announcement that he was closing down Lavabit – but this message went further, warning that PureVPN had handed over full user details (presumably to the law enforcement agency causing the incident), and that it could not refund any money because its bank account had been frozen.
Yesterday Uzair Gadit responded (in a blog) to the email he had supposedly written. PureVPN is not closing, no (or virtually nil) user details had been compromised, it is continuing to operate, and the email was a hoax.
That's not to say that PureVPN hadn't suffered a breach. "Preliminary reports suggest that we are hit with a zero day exploit, found in WHMcs; 3rd party CRM that we use on our website," wrote Gaddit. However, he added, "we do not store any of our users credit card nor PayPal information in our on-site databases." Nor are user or usage logs stored on line. "We are able to confirm that the breach is limited to a subset of registered users Email IDs and names," he said.
Armed with only some customers names and email addresses, all the attackers could do was go phishing or send out a hoax. This would appear to be a hoax; but that doesn't mean the hackers won't also use the names and addresses for future phishing. PureVPN users should therefore be on their guard.