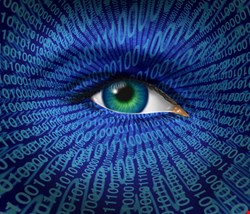 A survey from thinkbroadband.com timed for Safer Internet Day examined more than 7,000 users' online habits and opinions; it has revealed that 49% of respondents believe in a compromise between privacy and being untraceable in criminal matters. They said that a third party should hold the user's details in case of abuse online, but that it's acceptable for users to publicly withdraw their identities.
But 27% of UK residents surveyed believe web users should have the unreserved right to remain anonymous online no matter what, leaving a roughly equal number (24%) who presumably believe that we shouldn't be able to hide our identities online in any event.

"The issue of online anonymity is a complex one," said Sebastien Lahtinen, co-founder of thinkbroadband.com, in a statement emailed to Infosecurity. "The Internet has empowered many users by providing them with a platform to share views openly without fear of retribution or judgment, but we also see people making hurtful comments online that they would never consider making offline, in the expectation that their comments would never be attributed to them. Recent trials around abusive tweets have shown that anonymous comments online can cause very real damage offline."

The survey revealed overwhelming support (78%) for broadband providers being required to offer free network-level adult content filtering. Of these, there is also an almost even split of respondents supporting and opposing the government-backed 'default on' policy, where broadband subscribers must opt out if they wish to have unfiltered access. About 38% support the government's plan for "default on" network-level filtering; and 40% support the requirement for free network-level filtering but believe it should be "disabled by default."
Worryingly, the research shows that although adults understand the dangers youngsters may encounter online, a staggering 61% of respondents strongly believe that the average parent simply doesn't have enough information, knowledge and support to keep their children safe online. Fewer than one in five said that they believed parents were appropriately equipped.

Overall, UK residents believe that the responsibility for protecting children online is shared between parents (99%), school (99%), government (80%) and broadband providers (78%), with parents accepting they hold primary responsibility.
Given the ways in which children can disable Internet filters, this is important as it means parents understand the need to talk to their children about the possible dangers that lurk online so they can improve their online skills and better equip themselves should an incident arise, rather than relying on technical filters implemented by broadband providers. Safer Internet Day is part of the initiative to continue to sound this call to action.
"In order to maintain the right to anonymity online whilst protecting users from online abuse, the role of website operators and social media companies in particular is likely to be under close scrutiny," said Lahtinen. "The Safer Internet Day initiative is a key part of ensuring everyone is aware of the tools available to them to protect both themselves and their children online and pushes the issue higher up the policy agenda."