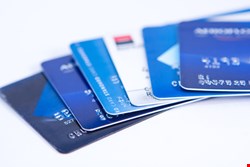 The personal information included names, addresses, phone numbers, credit card numbers, and expiration dates of subscribers, according to a report by YNetnews.com.
The hackers boasted that it would be "so fun to see 400,000 Israelis stand in line outside banks and offices of credit card companies to complain that their cards had been stolen. To see banks shred 400,000 cards and reissue them. To see that Israeli cards are not accepted around the world, like the Nigerian cards", according to the report.
The hackers broke into the ONE sports website and announced they had leaked the information. They also attached a link to a webpage from which the data could be downloaded. ONE said that it was able to take down the information "within minutes" of it being posted, the report said.
The Bank of Israel launched an investigation into the breach of the credit card numbers. After consulting with Israeli credit card companies, it concluded that only 15,000 active credit cards were posted online.
"The credit card companies reported that they have identified the cards of the customers whose details were exposed on the Internet, and the cards have been blocked for use in internet purchases and telephone purchases. This is expected to prevent fraudulent use of the cards through these methods, following the exposure of the information", the Bank of Israel said in a statement.