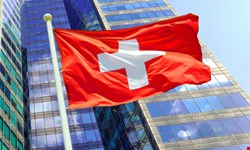 The websites of several Swiss federal agencies and state-linked companies were inaccessible on Monday, June 12, 2023, due to a cyber-attack, Switzerland's finance ministry has confirmed.
The Swiss authorities added that "specialists in the federal administration quickly noticed the attack" and are "taking measures to restore accessibility to websites and applications as quickly as possible."
The distributed denial-of-service (DDoS) attack was claimed by NoName, a pro-Russia threat group specializing in such attacks against Ukrainian and European organizations.
The group also claimed a similar attack against the Swiss Parliament on June 7-8.
Switzerland's federal government also said on June 8 that it was investigating a ransomware attack on Xplain, a Swiss software vendor with ties with multiple government agencies, including the Swiss army, the Federal Office of Police (Fedpol) and the national railway company (FSS).
Xplain previously confirmed the attack and said it believed the initial attack took place on June 3 and was carried out by the Play ransomware group, which is believed to be based in Russia.