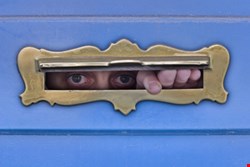 On Tuesday 1 May, the Protection of Freedoms Bill became law. The UK Home Office announced 'sweeping reforms to restore British liberties, stating "Unwarranted state intrusion into private lives will be brought to an end after the Protection of Freedoms Bill became law today." In reality, however, the new act will have little effect on 'the database state'. Most of its content deals with preventing "town hall snoopers checking their bins or school catchment area", limiting "stop and search" powers, protecting motorists "from rogue wheel clamping firms" and liberalizing marriage laws so that people can legally get married after 6:00pm.
Databases rarely figure in. It does bring into effect the removal of the DNA samples and fingerprints of more than one million innocent people from police databases; but that probably has more to do with a 2008 ruling of the European Court of Human Rights: "Accordingly, the retention in question constituted a disproportionate interference with the applicants' right to respect for private life and could not be regarded as necessary in a democratic society. The Court concluded unanimously that there had been a violation of Article 8 in this case."
"Today the Protection of Freedoms Bill became an Act: a landmark for the campaign to roll back Labour's surveillance state," wrote LibDem MP Tom Brake. ""This is a milestone in the fight to gain back our civil liberties," said MP Jo Swinson. But while members of Parliament applaud themselves over the Protection of Freedoms Bill, UK internet users are waiting to see details of the government's proposed new telecommunications traffic monitoring proposals. This could be announced as early as next week (Wednesday 9 May 2012) at the State Opening of Parliament in the accompanying Queen's Speech, where the monarch lays out the government's legislative agenda.
"Unwarranted state intrusion into private lives will be brought to an end," said the Home Office. But the whole purpose of the telecommunications monitoring proposal is to provide the unwarranted (that is, it does not require a warrant, or court sanction) access for law enforcement and as yet unspecified other bodies (perhaps, for example, the Financial Services Authority and almost certainly Revenue and Customs) to realtime data on whom, when and where telecommunications users are speaking, and what websites they visiting on the internet. More should be revealed next week.