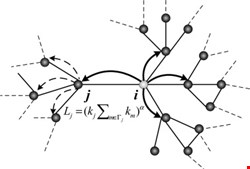 Jian-Wei Wang and Li-Li Rong of the Dallan University of Technology used publicly accessible data on the US electricity grid to model its various nodes. They compared two theoretical attacks on 50 network nodes to find out what would happen. One of the attacks took out the nodes with the highest electrical load first. The other concentrated on hitting low-low nodes initially.
"Our investigation by numerical simulations leads to a counterintuitive finding on the US power grid that the attack on the nodes with the lowest nodes is more harmful than the attack on the ones with the highest loads," said the authors in the report.
The findings are at odds with their initial expectations, which assumed that hitting nodes with the highest loads first would cause a greater cascading effect as other nodes took on their jobs.
The US has been increasingly worried about the security of its electricity grid following congressional testimony, and recent reports that both China and Russia have already placed malware at critical points in the grid. Arizona representative Anne Kirkpatrick also warned this week that computer systems that oversee the US critical national infrastructure are constantly under attack, and urged both the White House and Congress to pay more attention to the threat.
The authors originally wrote the paper, called Cascade-Based Attack Vulnerability on the US Power Grid in 2008, and it was published in the journal Safety Science in March.