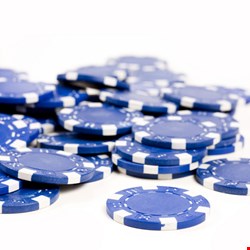 Although this list had earlier been delivered to the Home Affairs Select Committee (Keith Vaz is its chairman), SOCA has always insisted that the names on the list should not be made public, citing concerns over ongoing criminal cases. On Monday, within days of receiving its list, the ICO announced that it would investigate whether these clients were aware that the private investigators might use illegal methods to gain data. But still none of the names have ever been made public.
Yesterday Vaz delivered a stinging rebuke to SOCA's director general, Trevor Pearce, who was appearing before the committee. In essence, he told SOCA to publish the names within six days, or he would do so himself. "Some of us have been around a long time, please don't think we don't understand what is going on," said Vaz. "The information commissioner has been after this information for years and last Friday you delivered it. This has only happened in the last six weeks because of what has been in the newspapers and your appearance before this committee. The information had not even been formatted into a list before then, nor would it ever have been formatted."
The list of blue chip companies using the rogue private investigators has been known to SOCA since 2008. "Pearce said that both he and the Met had agreed that the list should not be published because to do so might compromise the Met's investigation," reported the Guardian yesterday. "But Vaz said his committee had taken legal advice and would go ahead with publication if SOCA continued to refuse to release the information to the public."
The ultimatum from the committee was simple: "We know [the list] has gone to the [Metropolitan Police] and we know they have removed the names that are subject to criminal investigation. We would like you to publish the list. We see nothing wrong with publishing the list. We give you until Monday to publish it. If you fail to publish it on Monday, we will publish it because we think it is in the public interest to do so."
SOCA is now believed to be taking its own legal advice.
In announcing its own investigation on Monday, the ICO said that it would not, for the time being, publish the names itself. "As we are yet to assess the material, and as that assessment may prompt criminal investigations, we will not be publishing the list of clients at this stage." It is noticeable, however, that this is not the ICO's usual procedure where it generally names the organizations it is investigating. In all cases, criminal proceedings could ensue depending on the result of the investigation.