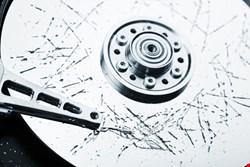 The Wisegate report, 'Disaster Recovery Planning: IT Peers Discuss Making Trade-offs and Getting Buy-in', notes that there are three types of backup sites for disaster recovery: a cold site, a hot site, and a warm site. A cold site, the least expensive option, does not include copies of data from the original location; a hot site, the most expensive option, includes a full computer system and complete backup copies of data fully synchronized with the original site; and a warm site, includes essential computer hardware and some backup data, but not fully synchronized with the site.
To reduce the costs of maintaining backup facilities, organizations can use a "dropship and build" approach, which employs a third-party contractor to provide replacement hardware in the event of a disaster, rather than having to pay to maintain the backup facilities.
The report, based on advice offered by Wisegate members, was released in tandem with the launch of a senior IT infrastructure and operations professionals microcommunity within Wisegate, an invitation-only social networking site for information security professionals.
Wisegate's new microcommunity addresses such pressing challenges as how to hire and keep IT staff who have the knowledge required to support new technologies like cloud computing, virtualization, and mobile device management; guarantee the continuity of IT operations as well as proactively prepare for disaster recovery; and identify and deploy new technologies that have the potential to increase efficiencies and save money – while maintaining security of company data.