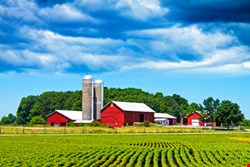 The information was imbedded in an annual real estate sales report that was posted on the department's website. The report is used by real estate professionals and organizations to find property sales information to appraise property, advise clients, and negotiate prices, the department said in a statement.
The report contained 110,795 tax ID numbers, either social security numbers or federal employer ID numbers, of the first seller listed on a real estate property. Some of those ID numbers were businesses, and some individuals made multiple sales in 2011, so the actual number of individuals affected is lower, the agency said.
"The annual real estate transfer reports are posted in two formats: (1) a comma-separated values (CSV) file and (2) an Access file. Both files are zipped because they are large. A second, imbedded zip file was contained in the 2011 Access file, and it was the imbedded file that had social security numbers for the first seller listed on the real estate property return. This information was not visible – the user would have needed to open this specific file to find the confidential information. During the April-July timeframe, the Access report was downloaded 138 times, and the CSV file was not downloaded at all", the statement related.
The state tax agency is asking appraisers and real estate organizations that downloaded the report to destroy their copy and download another copy with the sensitive information redacted.