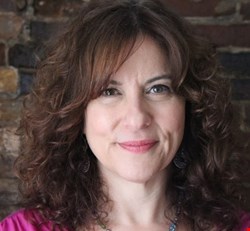 The issue of diversity and ensuring that the industry remains open to all genders, races and backgrounds continues to be an area of discussion. One of those making an effort to bring people together and raise awareness of this issue, as well as giving the right people the capability to promote themselves and understand the opportunities in cybersecurity careers is Deidre Diamond, founder and CEO of CyberSN and founder of #brainbabe. She spoke to Infosecurity on the topic of diversity and why there is a need for more new people in the cybersecurity industry.

What is CyberSN and Brainbabe and why do they need to exist in 2017?
CyberSN is a national cybersecurity staffing initiative as job searching is broken and professionals have a hard time finding each other and we want to solve that problem. Brainbabe is about bringing men and women together to solve three problem statistics: the fact that we have 11% women in cyber, that there are 1% in leadership and 53% leaving. So I've got my work cut out for me, but we're making serious progress!
Do we see enough diversity and how do we increase that?
The quick answer is that we definitely don't have enough diversity and it is an issue, as we don't have people to protect us and if we don't get all women and all genders into this field, we will lose the war.
Why do we need more diversity and why is there not enough?
We need more as we have a national security issue and we are short of a million people and that number is rising and if we don't address it with all genders we won't meet the needs of how many people we need. We also need diversity as diversity brings different viewpoints and different viewpoints means we get to see all angles of possibly solving problems, and that's been proven statistically!
You bring people together at Brainbabe, is that concept aiding diversity and offering career options in the future?
The Brainbabe platform is about raising awareness to the 35 job categories, and we focus on four or five of the main ones, and spreading the word about the different roles and responsibilities and selling it in a way that appeals to more than one persona.
Do you see people realize career options in cybersecurity?
Not really, the next generation are being sold that this profession is a keyboard and a hoodie, and it possibly means that you're a bad guy or a bad girl, so there is not a lot of folks thinking about this industry from the perspective of new talent and next generation. So that is what we are out to change and educate the youth as well as folks who want to get into this field, we certainly help them to. However the emphasis is on the new generation.