Last week a group called the Social Hackers Academy contacted us regarding a new way to ensure cybersecurity education and skills could be taught to those unable to get it easily.
A non-profit coding school for people in vulnerable groups, it offers support for refugees, migrants and unemployed people from several nationalities, the Greece-based organization announced it was shifting its online coding courses "to keep on supporting people within vulnerable groups." As part of this, it is launching a crowdfunding campaign to raise €30,000 to support 60 new students during the next online course, as COVID-19 has challenged the opportunity for these vulnerable people to gain education.
Therefore, the Academy announced its intentions to answer the need by supporting more people with online courses, "reaching more people within more places."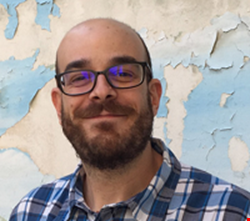 Speaking to Infosecurity, the academy's co-founder Damian Vavanos said when Social Hackers Academy (SHA) first started, the organizers would visit refugee camps to bring the course to them. "This was very niche and we felt that we were not reaching everyone, so we started building partnerships with different NGOs that have direct contact with vulnerable groups," he said.
"This has helped us massively to reach new people and welcome them. For us, our partnerships with NGOs have been the main way that we were found. Also, our students have recommended the course to friends and other people in their situation, so this has also helped us to welcome more people."
The academy said it is reliant on its social media channels to publicize its courses, and in particular this is a free course that it provides in order to find more candidates. "Currently we are not providing paid-for courses, but we are planning to start doing so to be able to support new scholarships for vulnerable people," Vavanos said. "Funding is currently a struggle because of the pandemic and the lack of investment on social causes and we need to come with ideas to be able to support as many people as possible."
So far, the SHA training has been rolled out by NGOs in countries across Europe and Asia, and with the offering of the online course, "we want to reach further countries and people who are facing difficulties in different places. We want to be accessible and go beyond Athens with our courses to reach and support as many people as possible."
SHA has different types of partnerships with NGOs in order to have the right partners to support our students on the process.
"We want to be accessible and go beyond Athens with our courses to reach and support as many people as possible"
Prior to 2020, SHA offered in-person training in its offices in Athens, and following social distancing restrictions and an intention to reach more people, it moved the service online.
The courses are offered to people aged 18 and over, and include: front end and full stack development courses, which take six and seven months respectively; a soft skills course; and web development skills. Each student has four people supporting them, including one who will do code review, a mentor who will meet with the student once a week, online technical assistants and a head of education, who supports the students during the course.
Vavanos said at the end, the graduates get a SHA certificate and as they acquire the right skills during the courses, are ready to begin work. "We also guide them on how to improve their CVs, we work with them on mock up interviews and share job opportunities so that they can get a job as soon as possible," he said.
Students are put in groups of four and given weekly projects. "We provide them the tools and knowledge to do that and support across the process, from our head of education, our teachers (who are volunteers from different tech companies) and other resources," Vavanos said. "With this approach, we are not only focusing on the tech skills that they need to acquire to become web developers, we are also focusing on the soft skills that are harder to train in an online environment."
SHA acknowledged that COVID-19 has worsened the situation for vulnerable groups across the world: from the youth to migrants and many other groups, and this was their way of providing the capabilities to enable these vulnerable people to find work.
To date, 152 students have been part of the SHA training, not including those who have gone through the same training offered by the NGO partners. With many conversations ongoing around the problem of a lack of trained people, and people with the relevant skills to do the job, we've often focused on finding those people who cannot afford college degrees and education. Maybe if we focused on those people who have even less opportunity, we will succeed further.