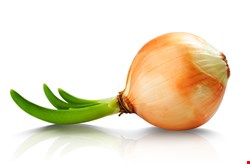 The SEA confirmed via Twitter that it managed to launch several fake tweets from the Onion handle before the feed was reclaimed, including gems like a meme showing President Barack Obama saying, "I don't always fund Al-Qaeda," adding, "But when I do I prefer to call them 'Rebels'." It also posted, "UN retracts report of Syrian chemical weapon use: Lab tests confirm it is Jihadi body odor."
The Onion though volleyed back with, "Syrian Electronic Army Has A Little Fun Before Inevitable Upcoming Deaths At Hands Of Rebels."
It also parodied the SEA spokesman as saying, "We figured that before they bust in here and execute every single one of us, we might as well have a good time and post some silly tweets about Israel from a major media outlet's feed."

The SEA leaders "are now fully prepared for their painful and undoubtedly horrific deaths in the coming days," the Onion noted in another 'quote'. "I mean, we definitely don't have much time left, so we thought, hey, let's just enjoy ourselves before getting blown away by rockets, decapitated, beaten to death, or hung during public executions. Why not, right?"

The SEA told the New York Times that the hack was in retaliation to a parody story titled "Hi, In The Past 2 Years, You Have Allowed Me To Kill 70,000 People."
It took the opportunity to take a crack at mainstream media as well: "The Onion is a satire news organization and quite often is more trusted to reflect the news than the corporate media is known to," it told the paper. "The Onion can do a much better job reporting the truth through its satire. Unfortunately even they seem to be biased."
Twitter recently issued security guidelines to media outlets in the wake of a string of hijackings, including the Associated Press, NPR, CBS, the Guardian, Al-Jazeera and the BBC.