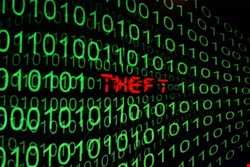 The findings, from the Pew Research Center, suggest there are growing numbers of online Americans who have had important personal information stolen and many have had an account compromised – up 11% from July 2013.
Also, 21% of online adults said they had an email or social networking account compromised or taken over without their permission. The same number reported this experience in the July 2013 survey.
The research suggests that young adults and younger baby boomers may have been especially hard hit in the second half of 2013. In Pew's survey last year, it found that 7% of online adults ages 18–29 were aware that they had important personal information stolen. The latest survey finds that 15% of young adults have experienced this kind of personal information theft. Similarly, those ages 50–64 became significantly more likely to report that they had personal information stolen; while 11% said they had this experience in July, that figure jumped to 20% in January. Increases among other age groups were not statistically significant.
The consequences of recent high-profile flaws and breaches may add insult to injury for those who have already experienced some kind of personal information theft, according to Pew.
"[The] discovery of the Heartbleed security flaw is the latest in a long string of bad news about the vulnerabilities of digital data," wrote Mary Madden, senior researcher for the Pew Research Center's Internet & American Life Project, in a blog. "The bug, which affects a widely-used encryption technology that is intended to protect online transactions and accounts, went undetected for more than two years. Security researchers are unsure whether or not hackers have been exploiting the problem, but the scope of the problem is estimated to affect up to 66% of active sites on the Internet."
It's also worth noting that millions of consumers have been compromised of late, thanks to the recent rash of big retail point-of-sale hits. In December, Target announced that credit and debit card information for 40 million of its customers had been compromised. Shortly thereafter, the retailer reported that an even larger share of its customers may have had personal information like email and mailing addresses stolen. In January, Neiman Marcus reported the theft of 1.1 million credit and debit cards by hackers who had invaded its systems with malware.
Knowledge is going up though in the wake of events like these making headlines.
"As online Americans have become ever more engaged with online life, their concerns about the amount of personal information available about them online have shifted as well," Madden said. "When we look at how broad measures of concern among adults have changed over the past five years, we find that internet users have become more worried about the amount of personal information available about them online – 50% reported this concern in January 2014, up from 33% in 2009."