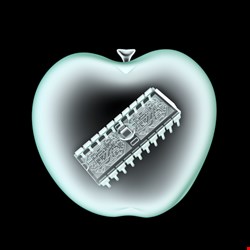 The accompanying Safari browser update, which includes support for older versions of Mac OS X, can be applied either with the Mavericks update or separately. The Safari patch addresses an issue with the credit-card autofill feature, which may allow user credentials to be disclosed to an unexpected site via autofill.
Specifically, Safari may have autofilled user names and passwords into a subframe from a different domain than the main frame. This issue was addressed through improved origin tracking.
The patch also addresses a data leakage flaw and eight vulnerabilities that "may lead to an unexpected application termination or arbitrary code execution." Apple didn't disclose additional details.
The update also repairs unresponsive forms on sites such as FedEx.com, makes the streamlines the VoiceOver feature with Facebook and keeps Safari Sidebar links updated.
The Mavericks patch meanwhile fixes various bugs so that the Mail app now has better support for Gmail and can better support user customizations. It also addresses glitches in Mail's search and contact-groups features.
The VoiceOver feature was also addressed; the patch resolves an issue that prevented VoiceOver from speaking sentences that contain emoji (graphical emoticons). And, it fixes an issue that prevented iLife and iWork apps from updating on non-English systems, and eliminated a flaw that allowed multiple prompts to unlock the "Local items" keychain. And finally, it addresses an issue that may cause Japanese keyboards to retain a previously used language.