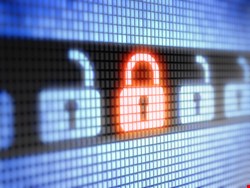 NQ Mobile and the National Cyber Security Alliance (NCSA) have jointly produced and published a new 'Report on Consumer Behaviors and Perceptions of Mobile Security.'
The report, conducted independently, surveys 1,158 American smartphone users and provides a thorough and sometimes surprising insight into consumers' attitudes toward and understanding of mobile security. It highlights, for example, that business really should be concerned about the security implications of evolving consumerization (or 'bring your own device') in the workplace.
Participants were presented with nine types of data that could be vulnerable on their smartphones. Unsurprisingly, most were concerned about protecting their passwords (67%). More worryingly, fewest were concerned about protecting work-related data (34%).
That's just one statistic from a detailed survey. But it supports a strong impression that emerges from the report: smartphones may be encroaching on business use, but they very much remain a personal device primarily used for personal purposes.
The report also indicates a fairly relaxed attitude toward personal information. Nine out of ten users are aware that their phones contain personal information, but only 35% of users are very concerned about it. Surprisingly, 23% of users are unaware that security features are able to protect privacy.
The report also presents a mine of information for anyone interested in the sociology of security since the responses are frequently broken down by men and women. Men are more aware of general security threats; men are more aware that smartphones contain personal information, but women are more concerned about privacy issues; and, of course, men are significantly more confident that they know what they need to know.
Overall, the message that comes from this survey is that users are aware and somewhat concerned about smartphone security, but neither understand enough about security nor what to do to get it. "It's clear that smartphone users take protecting their data and privacy seriously," concludes NQ Mobile co-CEO Omar Khan, "but they don't feel they know enough about how to keep their mobile devices safe."