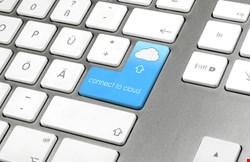 Copy's sharing and storage service is built on the secure Barracuda Cloud, to provide what Barracuda says is a secure alternative to other cloud storage services. Included data verification inspects data before Copy accepts it into the user's cloud storage, while file-level ownership is verified prior to transferring anything to other devices. Copy also allows users to share files privately using Copy's built-in identify verification.
Since its public debut less than 90 days ago, Copy already is approaching half a million users worldwide, the company said.
"We think Google's effort here is great, and we are eager to join in by providing current and new Copy users with a matching amount of free space," said Guy Suter, general manager of storage at Barracuda Networks, in a statement. "We believe people deserve lots of storage to realize the full benefits of using the cloud. They also should be able to control what files count against their capacity."
Beyond the 15GB of free storage, Copy users also have access to a Copy referral program and the "Fair Storage for All" initiative.
In the referral program, Copy users can earn 5GB of additional free storage for both themselves and the person they introduce to Copy for each referral, with no limit on the total capacity they can earn. The average Copy referrer has earned well over 60GB of free storage, with the largest referrers earning space in the 10s of TBs, the company reported.
Meanwhile, the Fair Storage for All Initiative means that instead of counting data in shared folders against all members' individual storage quotas, so everyone pays for the same data over and over, Copy allows users to split the bill and control which files count against their storage capacity.
Overall, "Copy was created to meet the exceedingly high design demands of today's online and mobile users, and to provide the advanced security and corporate features required for businesses," the company said. "Copy extends its cloud storage and sharing benefits into corporate environments with user and group management and added controls for proprietary company data."