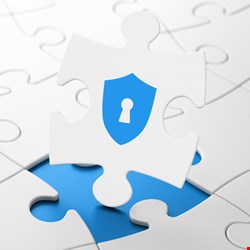 The Cybersecurity Challenge UK – sponsored by the National Crime Agency and GCHQ – has called on BCS-accredited security training giant InfoSec Skills to create a training program meant to address the industry skills gap and find Britain's most gifted infosecurity managers. InfoSec Skills is developing an information security management (ISM) Skills Draft, based on real BCS accredited exams, which will train hundreds of recruits for the real thing.
In all, more than £8,500 of free e-learning training programs will be made available to the best performers out of the applicant pool.
The initiative is part of the NCA's Cyber Security Challenge – a competition that simulates a cyber-terrorist attack. Recipients will also have the chance to compete at the Masterclass Final, which is a culmination of the Challenge.
The Challenge in May launched its 2014/15 program of online and face-to-face cyber games aimed at uncovering the best UK amateur security talent. The first competition was accompanied by the introduction of a new enemy (The Flag Day Associates) the Challenge's first recurring characters who will underpin the coming year's tests – and who Challenge candidates will be asked to investigate and defend against throughout this year's competitions.
To neutralize the simulated threat, the Challenge must identify the right mixture of talented people. This includes future information security managers, which is where this latest announcement comes in. Candidates will have a chance to prove their ability through the series of assessments from Infosec Skills that will test their knowledge and aptitude in data governance and information assurance architecture.
The four assessment games include three governance assessments covering ISM, business continuity management and information risk management. These challenges will be followed by an Architecture Assurance competition that will provide candidates with a more technical competition, which asks them to consider the enterprise-wide ramifications of technical projects.
"As well as providing a route to future Challenge face-to-face competitions, the Skills Draft assessment also provides an ideal preparation for candidates to take the official BCS exam to gain a highly respected BCS professional certificate in information security governance," said Terry Neal, InfoSec Skills CEO, in a statement. "What we hope is candidates will also see is how broad information security really is and that it's not just deep technical skills that are required by the UK cybersecurity industry. If you can combine a passion for security with commercial business and management savviness, you can be a massive asset to the profession."
The top scorer in each of the four challenges will collect a five-day eLearning course of their choice plus entry into the official BCS exam, as well as booking their place at one of the Challenge's new face-to-face cyber battles. These one-day, face-to-face events will run during the remainder of the year and will determine the final line up of online defenders to take on the Flag Day Associates at the Masterclass final next year.
"We are delighted Infosec Skills have returned to deliver another set of competitions for this year. Information security management is a vital part of the day-to-day security of any organization, and is also a key skill set for our Challenge teams as they tackle the threat posed by the Flag Day Associates," said Stephanie Daman, CEO of the Cyber Security Challenge. "Almost any background can produce the skills required for this type of role, so we are looking forward to seeing the new candidates that the Skills Draft will help us to uncover."