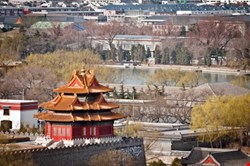 The Chinese government is set to monitor third party Android app stores for signs of malware and force sites to share information on blacklisted apps, in a move which could go some way towards cleaning up an ecosystem riddled with malicious content.
The Ministry of Industry and Information Technology (MIIT) issued new regulations this week requiring local branches of sub-division the Telecommunications Administration Bureau (TAB) to check online stores featuring Android apps.
Any sites found to be hosting malicious apps will be asked to remove said apps or face fines, Beijing-based consultancy Marbridge Consulting
revealed
.
It said that third party stores will also be required to pre-scan any content for malware before uploading it and keep a blacklist of any malicious apps they discover. The MIIT has also urged third party platforms to share such blacklists with each other, the report claimed.
Android accounts for
over three-quarters
of the Chinese mobile market. However, Google Play is frequently blocked or rendered unusable by the Great Firewall, and users in China can't purchase apps on the official store, so most buy through third party platforms.
However, these stores have become a hotbed of malicious code.
Android malware has sky rocketed in recent months. Whilst virtually unheard of on the tightly controlled iOS platform, Google's desire to create an open ecosystem has inadvertently made it easy to create, upload and distribute malicious apps on Android.
Trend Micro said
mobile malware
, the vast majority on the Android platform, hit the
two million mark
in the first quarter of 2014, despite reaching one million just six months previously.
Whilst the government mandated clamp down on malicious Android apps will be welcomed in most quarters, there are fears that Beijing could go further in its regulations by effectively forcing sites to self-censor content it deems not malicious but unsuitable.