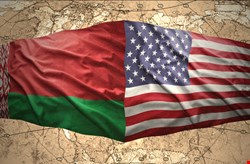 The US came in 27th place in the per-capita figures, but No. 1 in the volume department for the fourth quarter in a row, generating 16.4% of all spam globally.
Israel has steadily climbed up the per-capita charts, going from twelfth in the third quarter last year to seventh in the fourth, before cracking the top three this time around.
"With a comparatively small population, Israel's by volume contribution isn't enormous (29th place with 0.9% of the world's spam), but that per capita result – more than three times the rate of our benchmark, the USA – just isn't good enough," said Paul Ducklin, a researcher at Sophos, in a blog. "Interestingly, Israel has a reputation for successfully incubating IT startups in the past 20–25 years, including numerous computer security related companies. Perhaps that historical fact will be an incentive to computer users in Israel to scan their computers for malware?"
Meanwhile, spam king Belarus did turn in some (kind of) bright news: its score has dropped from 27 times as bad as the US one year ago to "only" 4.5 times as bad today, Ducklin noted.
Other data points of note: Bulgaria, Spain, Macau, Romania and Argentina hit the per-capita chart as new entrants this quarter. Kuwait, Kazakhstan, Ukraine, Peru and Iceland, meanwhile, disappeared from the list.
Spain also notably surged into second place in volume rankings, from having no presence at all last quarter.
By volume, the other standouts were France and Japan, which also produced more spam than they have since the measurements started. They were 15th and 13th, respectively, in the fourth quarter results but popped up into the middle of the chart this time.
"Population size kept France and Japan out of the top 12 per capita, though, with both countries scoring less than the 1-times US benchmark figure (0.97x for France, and just 0.49x for Japan)," Ducklin noted.
Of course, as Sophos points out, "cybercrooks don't send their own spam: that would be expensive, and easy to track, and would point the finger of law enforcement right back at them. Instead, the crooks co-opt innocent third parties – like you and me, or our friends and family – to send spam for them."
The use of bots or zombies to churn out unwanted and illegal emails on behalf of unwitting victims means that the true cybercriminals could reside anywhere on the planet. But the rankings are, then, a good barometer of the amount of malware installed on citizens' machines in various countries around the globe.