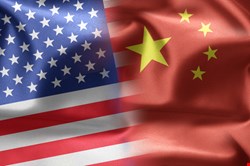 In the annual report, the White House said China is a "major focus of the administration's increased attention to the problems of inadequate protection and enforcement of intellectual property rights, as well as market access barriers for persons relying on intellectual property protection."
Last year, President Obama succeeded in getting a commitment from Chinese President Hu Jintao for the Chinese government to strengthen its effort in protecting IP, "including conducting audits to ensure that government agencies at all levels use legitimate software", the report said.
The US government is also encouraging the adoption by the private sector of voluntary best practices to reduce infringement online, Victoria Espinel, the US Intellectual Property Enforcement Coordinator, wrote in a letter prefacing the report.
Espinel cited a number of private sector agreements reached last year. In June, American Express, Discover, MasterCard, PayPal, and Visa reached an agreement to develop voluntary best practices to withdraw payment services for sites selling counterfeit and pirated goods.
In July, a voluntary agreement was finalized among several internet service providers (ISPs) – AT&T, Comcast, Cablevision, Verizon, and Time Warner Cable – and major and independent music labels and movie studios to reduce online piracy. Under the agreement, ISPs will notify subscribers when their accounts appear to be misused for infringement on peer-to-peer networks.
In December, American Express, Discover, eNom, GoDaddy, Google, MasterCard, Microsoft (Bing), Network Solutions, PayPal, Visa, and Yahoo announced that they would form a nonprofit group to combat illegal fake online "pharmacies" – criminals masquerading as legitimate pharmacies.
The Business Software Alliance (BSA) "applauded" the Obama administration for making progress in protecting IP protections abroad, including pressuring China. "The administration has succeeded in securing commitments from the Chinese government to strengthen IP enforcement. It will be important to hold China to those promises in the near and long term", BSA chief Robert Holleyman said in a statement.