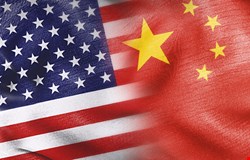 The Chinese are the most "active and persistent perpetrators of economic espionage" and the Russian intelligence services are carrying out a "range of activities to collect economic information and technology from US targets", according to 'Foreign Spies Stealing US Economic Secrets in Cyberspace', a reported prepared for Congress by the Office of the National Counterintelligence Executive.
The Chinese government wasted no time in objecting to the report's characterization of Chinese involvement in cyberespionage.
"Online attacks are notable for spanning national borders and being anonymous. Identifying the attackers without carrying out a comprehensive investigation and making inferences about the attackers is both unprofessional and irresponsible. I hope the international community can abandon prejudice and work hard with China to maintain online security", China's foreign ministry spokesman Hong Lei was quoted by The Guardian newspaper as saying.
While the US report admitted that it could not directly link Chinese cyberespionage to the government, it stressed that "China's intelligence services…frequently seek to exploit Chinese citizens or persons with family ties to China who can use their insider access to corporate networks to steal trade secrets using removable media devices or e-mail."
The report warned that foreign governments and companies are likely to continue their efforts to steal proprietary information from US companies, particularly in the following areas: information and communications technology; business information that pertains to supplies of scarce natural resources or that provides foreign actors an edge in negotiations with US businesses or government; military technologies, particularly marine systems, unmanned aerial vehicles, and other aerospace/aeronautic technologies; and civilian and dual-use technologies in sectors likely to experience fast growth, such as clean energy and healthcare/pharmaceuticals.