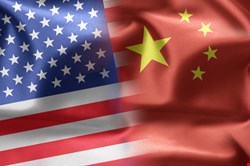 Chinese Minister of National Defense Liang Guangle, who is meeting with US Defense Secretary Leon Panetta this week, said that they had talked about ways for the two countries to work together to strengthen cybersecurity. During a joint press conference, Liang said experts from both sides would work out the technical issues on that cooperation. "In our meeting we do share the same position and the same view regarding cybersecurity", he added.
Panetta said that it is "extremely important that we work together to develop ways to avoid any miscalculation or misperception that could lead to a crisis" in the cyber area. "I appreciate the general's willingness…to develop better cooperation when it comes to cyber", he said.
At the same time, Liang stressed that he strongly disagreed with the assertions that cyberattacks directed at the US are coming directly from China. "During the meetings, Secretary Panetta also agreed on my point that we cannot attribute all the cyberattacks on the United States to China", he said.
Last year, US intelligence agencies issued a report in which they said that Chinese hackers were engage in widespread cyberespionage against US high-tech companies.
The Chinese are the most "active and persistent perpetrators of economic espionage", the report prepared by the Office of National Counterintelligence Executive alleged. While the report acknowledged that it could not directly link Chinese cyberespionage to the government, it stressed that "China's intelligence services…frequently seek to exploit Chinese citizens or persons with family ties to China who can use their insider access to corporate networks to steal trade secrets using removable media devices or e-mail."