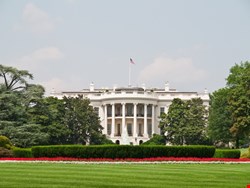 A White House spokesperson said Thursday that administration officials went to Capitol Hill to discuss the "need for prompt legislative action to ensure the US government has the authorities it needs to keep the nation safe", according to a Reuters report.
Senate aides told Reuters that it remains unclear if Senate leaders will be able to schedule time for debate and a floor vote on the cyber legislation bill before the end of the legislative session.
Senate Majority Leader Harry Reid (D-Nev.) is working on a comprehensive cybersecurity bill aimed at protecting company and government networks along the lines of a cybersecurity legislative proposal sent by the White House to Capitol Hill in May.
That proposal includes new rules about notifying consumers when breaches put personal data at risk and authorizes the Department of Homeland Security to ensure minimum standards are met in monitoring for possible attacks.
A House Republican task force issued a report earlier this month opposing a comprehensive approach and recommended that legislation stay away from mandates and focus on private sector incentives to boost cyber defenses.
Incentives contained in the report include development of voluntary standards through a public-private partnership, using existing tax credits and grant funding to promote increased cybersecurity, and encouraging the insurance industry to play a more active role in providing cybersecurity coverage.