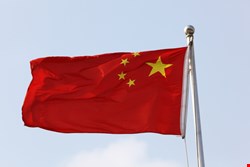 The State Council on Tuesday issued cybersecurity guidelines designed to improve network defenses against hackers and tighten controls over classified information, according to a report by the China Daily newspaper.
Government agencies as well as companies in the energy and finance secors, nuclear facilities, the space program, and large infrastructure projects are required to institute the information security measures contained in the guidelines.
According to China's National Computer Network Emergency Response Coordination Center (CNCERT/CC), a total of 47,000 foreign IP addresses were involved in attacks against 8.9 million Chinese computers last year, compared to nearly five million targeted computers in 2010.
China has been cited by Western researchers as the source of many advanced persistent threat (APT) attacks on governments, defense contractors, and critical infrastructure firms. The Chinese government has denied any involvement in the attacks, noting that they have been the target of numerous cyberattacks as well.
Last year, Zhou Yonglin, head of the CNCERT/CC's operation and management department, commented about the cyberattacks against China: "We cannot say for certain that the hackers were located abroad simply because their Internet Protocol addresses (IPs) were located in other countries. Likewise, we cannot say that 'Chinese' hackers are actually in China simply because their IPs are located in China."