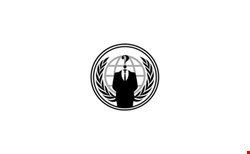 Written by François Paget from McAfee Labs, this paper touches briefly on the more physical intervention of cyber dissidents such as Telecomix (who were very active in Egypt, Libya and Syria) but is largely a history of the activist group known as Anonymous. The picture it paints is one of confusion. Hacking groups come and go, claiming to be part of Anonymous but pursuing their own agendas. Groups such as UGNazi and TeaMp0isoN have claimed association with Anonymous, but have acted against the mainstream ethos of the group.
LulzSec is a prime example of the confusion. Its most famous hack was against Stratfor; an attack that Anonymous immediately disowned. At the time of the attack, the LulzSec 'leader', Sabu, was an active FBI informant. When stolen documents subsequently appeared on WikiLeaks (which has an historical affinity with Anonymous), some wondered just how involved the FBI was with the Stratfor hack. "The operation may have even been manipulated by the FBI," writes Paget.
But either way, the damage was done and the general public perception is that Anonymous and LulzSec and Antisec and UGNazi are the same thing. Although Paget's paper makes it clear that they are not, it highlights this perception as Anonymous' primary problem. "Sorting among Anonymous, cyberoccupiers, and cyberarmies," he writes, "can make it difficult to understand the actors and their motivations." He adds, "If hacktivists remain unfocused and continue to accept anyone who signs on to act on their behalf, we may be on the verge of a digital civil war. The entire hacktivist movement may fall victim to an increase in criminalization, as well as to governments fearing that their economic activities and critical infrastructures will be undermined as they become increasingly more dependent on information technology."
However, Paget also suggests that Anonymous may be at a critical point in its evolution. If it manages to mature, organize and even mobilize, "we could think of Anonymous as a Version 2.0 of nongovernmental organizations, ideologically questionable, perhaps, yet respected within our democracies." Infosecurity put this point to Anonymous, and got an official statement. The message from Anonymous is that it is aware of these difficulties, and is already well on the path towards the 'Anonymous Version 2.0' hinted at by Paget.
"Anonymous has moved beyond DDoS and trolling and is now integrating with organizations in every country to form a pan-global alliance of human rights activists. The success of Anonymous is that it does not suffer the hierarchical politics that inhibit organizations through in-fighting. Anonymous is driven through the meritocratic notion of respect earned from sacrifice, commitment and collective agreement from their peers."
But it does own that hacking groups claiming to be Anonymous can cause difficulties. "Any person can say they are Anonymous but that does not mean that Anonymous agrees with them (and Anonymous has pretty robust mechanisms for making those who are not wanted leave). We have voices within our community who must constantly prove to the collective they speak for the collective – the voices must speak with the consensus of the collective or be ignored."
And the future direction of Anonymous? "Within Anonymous we are growing beyond technology to working within the system to bring the change that is so badly needed. We are actively working with traditional networks such as media, politicians and law to build support within the main stream population. This is an essential step towards bringing the change that is so badly needed in our society... We are the largest and most active Human Rights protest movement in the Western World. We fight a constant battle against those who try to thwart us, try to label us as criminals – but we still persevere."