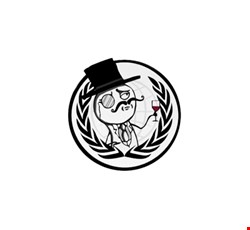 Earlier this week, a group calling itself Lulzsec Reborn said it had hacked into the MilitarySingles.com website and posted emails and other personal data of 170,937 accounts on MilitarySingles.com on Pastebin as part of the group's Operation Digiturk.
ESingles initially responded that it had no evidence that MilitarySingles.com had been hacked. The company subsequently issued a more detailed statement to the Office of Inadequate Security site in which it gave four reasons why it considers Lulzsec's claim as bogus.
"1. The total number of users in our database does not even closely match the number they have claimed to have exposed.


2. All user passwords in our database are encrypted and secure.


3. The location of the file the above user posted is in a repository directory on our website for user's photos. The above user simply uploaded a photo of the Lulzsec group and does not mean in any way whatsoever that they were successful in actually hacking our service.


4. MilitarySingles.com was down for a few hours on March 25th due to regularly scheduled maintenance, not due to any outside activity."
Eduard Kovacs with Softpedia expressed skepticism about the ESingles denial: "Our separate investigations also lead us to believe that at least part of the data leak is legitimate."
Softpedia also conducted an interview with a member of Lulzsec Reborn, in which the member explained that the group was set up following the arrests of key Lulzsec members.