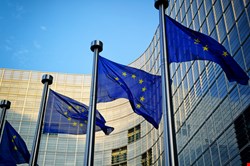 On 15 November the European Data Protection Supervisor (EDPS) Peter Hustinx published his Opinion on Neelie Kroes', vice-president of the European Commission and in charge of the Digital Agenda, proposals for harmonizing electronic communications services across Europe. He welcomed the inclusion of a net neutrality principle, but warned that the actual text is devoid of substance because of the almost unlimited right of providers to manage internet traffic.
Hustinx said, "Any monitoring and restriction of the internet activity of users should be done solely to achieve a targeted, specific and legitimate aim. The large-scale monitoring and restriction of users' internet communications in this proposal is contrary to EU data protection legislation as well as the EU Charter of Fundamental Rights. Such interference with the rights to personal data protection, confidentiality of communications and privacy will do little to restore consumer confidence in the electronic communications market in Europe."
Under Kroes' proposals, and in order to manage their networks, providers will be able to monitor users' internet usage "ranging," explains the European Digital Rights Group (EDRI), "from visits of websites to the receiving of e-mails"; and even, it adds, legitimize "the slowing down of bit rates or the restriction of access to allegedly illegal services and content." Not only is this the clear opposite of net neutrality, says EDRI, it would further be a breach of both the Human Rights Declaration and the EU Charter of Fundamental Rights.
But before an EC proposal can become law, it has to be approved by the European Parliament. And before the European Parliament votes on a proposal, it is closely examined by specialist EP committees. On the same day that Hustinx published his opinion, the Committee on Industry, Research and Energy (ITRE) published its own draft report on the proposals – and it does little to protect genuine net neutrality.
Rapporteur for ITRE is Spanish MEP Pilar del Castillo Vera. "Despite numerous criticisms made against the unacceptable anti-Net neutrality provisions in the proposal," says French digital rights group La Quadrature du Net, "del Castillo Vera has chosen not to correct them." She is, says the group, " playing Neelie Kroes' game of faux Net neutrality instead of correcting the text's dangerous flaws... she refuses to offer a true protection of Net neutrality against all forms of discrimination."
Since the politicians seem intent on allowing Neelie Kroes to redefine net neutrality, La Quadrature is calling for citizen protest. EDRI explains, "In the next months, the upcoming discussions and negotiations in the Parliament will be an opportunity to add necessary corrections to this proposal and to bring it in line with international law standards and fundamental individual rights."
Jérémie Zimmermann, spokesperson for La Quadrature, is more blunt. "If the EU Parliament lets Neelie Kroes' text go through without amending its Net neutrality provisions, the only beneficiaries will be the dominant telecom operators, at the expense of freedom of communication online and innovation in the digital economy. From now and until the final vote in plenary sitting, a few months before the European elections, citizens must contact Members of the ITRE committee and all concerned Members of the European Parliament and urge them to guarantee a true and unconditional Net neutrality, only way to guarantee our freedom of communication online."