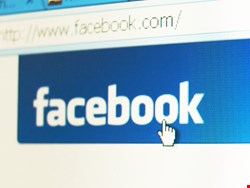 Now Facebook has announced that it is delaying implementation of the new policy, although in an emailed comment to the LA Times, it denied that it would be changing anything. "We are taking the time to ensure that user comments are reviewed and taken into consideration to determine whether further updates are necessary," it said, "and we expect to finalize the process in the coming week."
There were more than 25,000 user comments to the proposed policy change -- and the overwhelming majority are negative. Typical is, "If, that proposal really is enacted, the first time ANY of my friends sees an ad with any of my information in it, I will be deleting my account, and encourage everyone else to do likewise. You need us. We don't need you."
Facebook is no stranger to privacy concerns. Its traditional response is to ignore the concerns until any associated furor dies down; and carry on. Eventually, users accept the terms. This time may be different -- there are two new contributing factors.
Firstly, the Facebook user is becoming more fickle. Eric Schaal of the Wall St CheatSheet points out that there are growing stories about defections. "News of Facebook shedding users popped up well before its privacy policy was primed for an update," he wrote. "The Guardian reported on millions of users fleeing in April, while anecdotal evidence from teens suggests there are more options out there. The Pew Internet & American Life Project reported a declining interest in Facebook back in May. Many users noted they wanted less drama, and the big increase in Twitter use indicated they had found their reduced-drama outlet there."
Secondly, six privacy organizations, including the Electronic Privacy Information Center, the Center for Digital Democracy and the Privacy Rights Clearing House, have written to the FTC filing their own complaints about the policy. "The changes violate Facebook's current policies and the 2011 Facebook settlement with the FTC. The Commission must act to enforce its Order," they say.
Of particular concern is the introduction of 'deemed consent' by the guardians of minors. Under the new terms, if a minor merely uses Facebook, it can be taken as implied consent "that at least one of your parents or legal guardians has also agreed to the terms of this section (and the use of your name, profile picture, content, and information) on your behalf."
"The right of a person to control the use of their image for commercial purposes is the cornerstone of modern privacy law," says the complaint. "Consumer privacy groups have worked diligently to preserve this right and to protect the interests of Facebook users. Now it is up to the FTC based on the Order that is already in place."
The combination of a more fickle user base, vocal antipathy to the proposed changes, and a complaint filed with the FTC has been enough to delay Facebook's existing plans. Whether it is enough to do any more than that will become clear over the next couple of weeks.