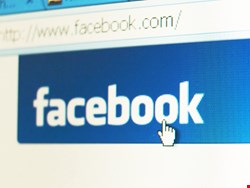 The agreement with the FTC requires Facebook to tighten consent rules on privacy and close access to deleted accounts within 30 days, according to the BBC.
The FTC said: "Facebook deceived consumers by telling them they could keep their information on Facebook private, and then repeatedly allowing it to be shared and made public."
The settlement concludes investigations begun by the FTC in 2009 when Facebook changed settings to expose user profiles and activities to a wider audience and leaving it up to users to reinstate more conservative privacy settings.
As expected, Facebook has also agreed to get explicit consent from its 800 million users before changing its privacy settings in future.
Despite Facebook founder Mark Zuckerberg saying in a blog that the social networking company had made a "bunch of mistakes", there was no admission of guilt.
The FTC did not impose a fine, but the authority will conduct regular checks on Facebook's privacy practices to ensure it adheres to the agreement.
"We're making a clear and formal long-term commitment to do the things we've always tried to do and planned to keep doing – giving you tools to control who can see your information and then making sure only those people you intend can see it", said Zuckerberg.
The FTC reached a similar settlement with Google in March over its social network, Buzz, which Google has since announced it plans to shelve in favor of Google+ that was launched in June.
In 2010, the FTC settled with Twitter, after alleging the microblogging service had failed to safeguard users' personal information.
The latest settlement comes as Facebook is lining up a $100bn floatation that could come as early as next April. The initial public offering (IPO) values Zuckerberg's stake in the firm at $24bn, according to The Guardian.
This story was first published by Computer Weekly