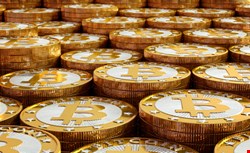 It's a common practice in US law enforcement to sell assets that have been seized from criminals in the course of investigations, after the cases are settled. It happens in the virtual world too: The US Marshals Service said that it is accepting bids for purchase of confiscated bitcoin caches contained in wallet files that resided on the now-defunct Silk Road service.
The resulting auction will be for nine blocks of 3,000 bitcoins (Series A Blocks) and 1 block of 2,656.51306529 bitcoins (the Series B Block).
Silk Road was the infamous illicit marketplace for criminals and black-market purveyors, bringing together buyers and sellers primarily for drugs (narcotics), but also malware (hacking) and using bitcoins for payments (money laundering). It was seized and shut down by the Feds in October; the prosecution said that nearly a million registered users spent 9.5 million bitcoins (around $1.2 billion), generating 614,304 bitcoins (nearly $80 million) in commission for the Silk Road.
Its owner, Ross William Ulbricht (aka, Dread Pirate Roberts), was also arrested. He was originally indicted on three counts: narcotics trafficking, computer hacking, and money laundering; but a new and superseding indictment also charges him with conspiracy to commit murder.
Obviously former Silk Roaders are prohibited from participating. So, bidders have to show their bona fides up front, including a copy of a government-issued photo ID and a $200,000 deposit sent by wire transfer originating from a bank located within the US. The deposit of the winning bidder will be retained by USMS and credited toward the purchase price.
The winning bids will be determined by a range of criteria. The eligible bidder who offers the highest price will be the prevailing bidder, of course, but if there are multiple bids at the highest price, the first bid received will prevail; and, if fewer than all of the Series A blocks are sold to the highest bidder, the remaining blocks will be sold to the successive highest bidders until all blocks are sold.
The process will be a very quick affair by US government standards. Bidder registration opens on Monday, June 16, and ends June 23. The auction will be held June 27, and then on Monday, June 30, the USMS will notify the winning bidder/bidders that their bids have been selected. Any winning bidder must send the balance of the purchase price funds by a wire transfer originating from a bank located within the US and provide a wire transmittal receipt to the USMS by 5 pm ET on July 1. Bitcoins will then be transferred to winning bidders in the order that each winning bid was received.