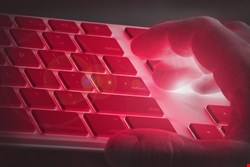 The scam offers include online prizes, free anti-virus software, get rich quick opportunities, free movies, online shopping registration, and online donations.
A full 46% of UK consumers would provide personal information for the chance to win an online prize, according to a survey of 1,357 UK consumers by PC Tools and the Ponemon Institute. The survey also included 1,022 Australian consumers and 1,858 US consumers.
The survey found that over one-third of UK respondents – more than both the US and Australia – believe they are either likely or very likely to provide their credit card details when asked to make an online donation. This was the only instance where UK respondents believed they were more likely than the Australian or US respondents to fall for a scam offer.
Overall, the survey found that US respondents believe they are most likely to provide their personal information for a scam offer, with the exception of the online donation scenario. On the other end of the spectrum, the Australians surveyed were the least susceptible to online scams, with UK respondents occupying the middle ground.
The majority of those surveyed from the UK believed they would be unlikely to provide their personal or financial information for a scam offer; however, they could not say the same about their friends. For example, while only 46% of respondents believed they were likely to give their mobile number to claim a prize online, 66% believed their friends would be likely to do the same.