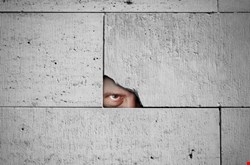 Nearly half of consumers (46%) in a new study admitted to both increased concerns about their privacy online and a higher distrust of companies and their ability to protect personal data.
In a survey by AVG Technologies of nearly 5,000 people across eight countries, 59% said they use at least three internet-connected devices at home, and an average of three different operating systems across all aspects of life. Just over half (51%) said they use a different operating system for work devices compared to those they have at home.
This variety is far from being a conscious decision; respondents appeared to prefer the simplicity of using just one operating system, with only 15% favoring the use of multiple operating systems.
With so many devices to manage and interfaces to understand, the survey found that people are routinely struggling to sync their media and data efficiently, or to keep their gadgets working at optimum level. Nearly a quarter (24%) of respondents said that they encounter device malfunctions on a weekly basis. The top three most common issues are programs or apps crashing (38%), slow-running devices (36%) and devices freezing (25%).
The survey also reported that 26% of respondents spend over an hour every week duplicating email management across their devices.
"Our research shows that today's ultra-connected world isn't always as seamless, efficient or reliable as we might hope as we navigate via multiple devices and platforms," said Yuval Ben-Itzhak, CTO at AVG, in a statement.
The sprawl of connectivity is adding further pain points to consumers' digital lives, but it's also opening up large privacy concerns as consumers struggle to manage their data safely online.
"Few people could have predicted the extent of the internet's huge impact on our lives, or that around 2.5 billion of us now use it," said Gary Kovacs, CEO at AVG Technologies. "Over the next five years, we'll be joined online by another 2.5 billion people who will access the web using an increasingly broad array of devices and services. This staggering growth promises great innovations and benefits. It also makes us question what personal information and insights we are prepared to give away in return for this connected citizenship."
The majority – 88% – of consumers said that they're not happy providing their personal information in return for a service, with most only tolerating it because they had to (38%), or limiting the amount of information they were willing to share (36%). This dovetails with a new survey from TRUSTe that found mobile users don't like to share personal information online either.
"Our research showed that while more than seven in ten people (72%) expect technology to become more helpful over the next five years, almost as many (69%) felt that it would also become more intrusive," explained Judith Bitterli, senior vice president of marketing at AVG. "This is certainly not the original vision of those who created the Internet and with particular concerns being raised about data sharing, there is a clear question over just how long consumers will be willing to put up with the current status quo."

Additionally, almost eight in 10 (79%) had stopped an application or program download in the past because it asked for access to information, indicating a strong sense of unease with the amount of personal data consumers are being asked to forfeit.

"With our research highlighting consumers' struggle to manage their whole device ecosystem, making it simple for them to keep track of where and why their data is being used has never been more vital. AVG is committed to enabling a seamless connected experience that ensures consistent protection for consumers' online identities no matter which device they are using," continued Bitterli. "In today's society, trust and privacy are intrinsically linked and the whole industry needs to be careful to be as transparent as possible or risk irreparably eroding the trust of their most important audience. We will continue to make products that allow our customers to get the best out of all their devices when it comes to security, privacy and performance."
With an eye to the trends, AVG has also launched its 2014 product portfolio, including a new offering, AVG PrivacyFix, a management tool for online privacy settings across social media services and websites. AVG Premium Security 2014 has also been updated to cover both PCs and Android smartphones and tablets with a single purchase.