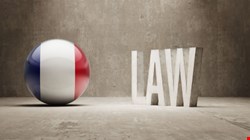 France has history in battling US tech giants over privacy. Its data protection regulator (CNIL) led the charge against Google that has most of Europe holding the search giant in breach of European privacy laws.
In this instance, Que Choisir's lawyers wrote to the firms last June, asking them to modify their terms; but have had no acceptable response.
"Put on notice last June by the UFC-Que Choisir to change their terms and conditions", wrote the consumer group yesterday, "the three social networks, despite our warnings, chose to keep the problem clauses in their Terms of Use. Result: the conditions are still inaccessible, unreadable, filled with hyperlinks - between 40 and 100 hypertext links - sometimes referring to pages in English.
"Worse, the networks continue to allow the wide collection, modification, retention and exploitation of user data and even their connections ('friends,' 'followers,' '+1,' etc..) ... They always grant, without the consent of the individual users, worldwide, unrestricted exploitation and communication of data to business partners without recompense to the user."
Most of this is illegal under French data protection laws. Indeed, the obscurity of the terms of use and privacy policy is precisely the charge levelled by CNIL (and other European regulators) leading to it imposing its maximum possible fine against Google earlier this year.
The second charge, unrestricted exploitation without agreement from, nor recompense to, the users is also likely to be viewed sympathetically by the French courts. In the US (generally considered to be less privacy conscious than Europe), Facebook's social advertising has suffered another hiccup. Over a year ago a court-approved settlement allowed Facebook to continue using the names and pictures of users who had 'liked' a product to be used in paid-for advertising for that product – without reference or redress to the user.
Part of that settlement was not to abolish the system, but to give parents greater control over the ads. Critics, however, claim the process is still too obscure, requiring parents to opt out rather than opt in. Late last week the FTC and the California attorney general both filed court arguments that the effect of the settlement was wrong, and that individual states could impose their own 'child protection' laws outside and beyond the federal Children's Online Privacy Protection Act. This is not yet an issue for Facebook's social advertising, but could become one.
Meanwhile, Que Choisir is demanding much tougher action against Facebook, Google and Twitter in France. "Faced with such abuse, UFC-Que Choisir asked the French judge to order the removal or modification of the myriad of contentious clauses imposed by these companies (not less than 180 for one of them!)," it said. Given that the national privacy regulator has already declared Google to be in breach of privacy laws, it is hard to see how the courts can fail to do similar.