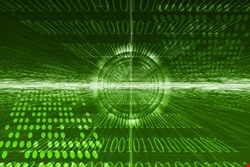 Speaking at the American Enterprise Institute in Washington, Alexander said that legislation is needed to sort out the cybersecurity roles, standards, and authorities for government agencies, as well as to enable the sharing of threat information between the government and private sector.
"The conflict is growing; the probability for crisis is mounting. While we have the time, we should think about and enact those things that we need to ensure our security in this area. Do it now, before a crisis", Alexander implored.
Alexander said that information sharing was vital to defend US critical infrastructure. He stressed that the NSA and other agencies were not interested in reading Americans' emails.
"If critical infrastructure is being attacked, we need for them to tell us at network speed…. It requires the internet service provider or company to tell us what is going on at this time, and it has to be at network speed if you are going to stop it", Alexander said.
Senate Democrats and Republicans are working to hash out compromise cybersecurity legislation, and the Senate leadership has expressed its intent to vote on cybersecurity legislation this month, according to the Washington Post.