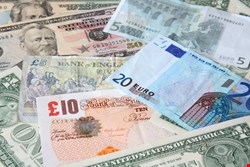 In addition, total cybersecurity merger and acquisition (M&A) activity since 2008 has exceeded $22 billion globally, according to the Cyber Security M&A Report by PricewaterhouseCoopers.
In the first half of 2011, there were 37 M&A deals accounting for over $10 billion in deal value, representing a 70% increase compared to full year 2010. Since 2008, the total investment in global cybersecurity deals has exceeded $22 billion, an average of over $6 billion in each year, the report said.
The surge in cybersecurity deals has been triggered by a number of factors: growing cyber threats from new actors and new threat vectors; greater vulnerabilities due to the more pervasive use of technology, particularly mobile devices and cloud computing; increasing awareness by organizations and consumers of the threats and potential threats; changes in technology driving product and service innovation of security solutions; increasing regulation, particularly those enforcing the requirement to secure personal data; and changing patterns of security outsourcing.
The report noted that the private sector accounts for the majority of cybersecurity spending, while in the US government spending is almost equal to the private sector. The strong US technology industry combined with the fact that the US defense and intelligence budgets are significantly larger than in any other country are key market drivers.