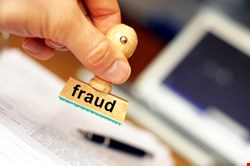 The report – which took in responses from more than 1,200 senior executives around the world – found that 60% of frauds are committed by insiders, up from 55% last year. Overall, said the study, fraud concerns among executives around the globe rose approximately 15%.
Despite heightened levels of concern, the overall prevalence of fraud decreased this year to 75% from 88% last year – in addition, Kroll's analysis noted that roughly one in four companies were hit by physical theft of cash, assets and inventory or information theft, both down from record highs in 2010.
In contrast, said the report, management conflict of interest (21%), vendor, supplier or procurement fraud (20%) and internal financial fraud (19%) all saw notable increases. In addition, the study noted that the incidence of corruption and bribery nearly doubled over the past year from 10% to 19%.
Delving into the study shows that all of the companies surveyed (50%) said they are moderately to highly vulnerable to information theft, up sharply from 38% in 2010.
Moreover, added the report, IT complexity is the leading cause of increasing fraud exposure, cited by 36% of respondents compared with 28% last year.
Information-based industries continue to report the highest incidence of theft of information and electronic data. These include financial services (29%), technology, media and telecoms (29%), healthcare, pharmaceuticals and biotechnology (26%), and professional services (23%).
Commenting on the report, Robert Brenner, vice president of Kroll Business Intelligence and Investigations for the Americas, said that this year's study provides a reason for both optimism and concern.
"While the overall volume of fraud has declined, the types of problems on the rise – management conflict of interest, financial fraud, corruption and bribery – pose greater risks of serious financial and reputational damage to an organization", he said.
"Companies are paying attention and investing more in detection and prevention of fraud generally. However, they continue to lag in their attention to laws such as the FCPA and UK Bribery Act that are intended to root out bribery and corruption. Developing the necessary culture and controls across ever more global operations will be one of the challenges going forward", he added.
For the second straight year, fear of fraud is dissuading nearly half of companies surveyed from becoming more global – 46% of respondents indicated that fraud had prevented them from pursuing business opportunities in at least one foreign country.
Interestingly, according to the survey, only 27% of respondents said they are well-prepared to comply with regulations, such as the Foreign Corrupt Practices Act and UK Bribery Act.
Of those companies that are subject to one of these two laws, less than half, 43%, have trained senior management, agents, vendors and foreign employees to be compliant with one of these laws, and just 39% have assessed the risks arising from them.
Furthermore, said the study, only 37% of companies surveyed believe that their due diligence provides a sufficient understanding of a potential partner's or investment target's compliance with these acts.